Profile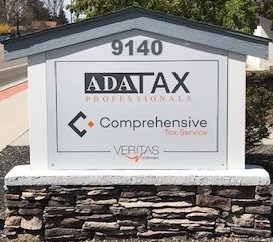 All tax preparers at Veritas Tax Solutions are committed to keeping abreast of current tax laws and regulations through continuing education. In addition, we have preparers who have earned their Enrolled Agent credentials from the IRS which further emphasizes their commitment to the profession. Maintaining this credential requires many hours of continuing education each year. Enrolled agents, like attorneys and certified public accountants (CPAs), have unlimited practice rights. This means they are unrestricted as to which taxpayers they can represent, what types of tax matters they can handle, and which IRS offices in which they can represent clients.
---
Staff Profiles
Jalene Greer, CMA, MBA
With over 25 years' experience preparing tax returns for businesses and individuals, Jalene Greer, CMA, MBA leads Veritas Tax Solutions in the Treasure Valley. As a Certified Management Accountant, Jalene helps her clients take a strategic and thoughtful approach to how tax laws impact a company's business decisions, and subsequently individual and family tax considerations. Her motto is: Play by the rules – and win!
Outside of tax season, Jalene is busy helping business owners manage, plan and grow through Veritas Business Solutions, the parent company she started over 15 years ago.
Reisse L. Perin CPA

Reisse L. Perin CPA, a native Idahoan, has practiced in the Treasure Valley for over 40 years.  He has a passion for helping clients and small businesses be successful by navigating through the complexities of the tax law system, offering tax planning, tax return preparation, and his expertise in all aspects of small business development.  He provides his clients with a strong business operating foundation and the means to make sound decisions.
Reisse became a certified public accountant in 1976 after his graduation from the University of Idaho Cum Laude in 1975 with a Bachelor of Science in Business degree.
A member in good standing of the American Institute of Certified Public Accountants and the Idaho Society of Certified Public Accounts.  Reisse has served on the Gem County Zoning board.  He has been called upon as an expert forensic accounting witness in the Idaho & Federal court system.  He is a Navy veteran having served in Vietnam.
---
Sharon Curtis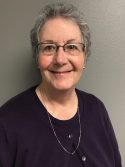 Sharon has been preparing taxes for over 15 years, the last 12 years of which have been with Comprehensive Tax Service. She is certified as a Registered Tax Return Preparer with the IRS and continues to keep current with tax updates and changes with year-round continuing education.
Sharon's clients are very loyal to her and appreciate her responsiveness and knowledge of their tax situation. This has been demonstrated by their willingness to follow her throughout multiple office moves.
When not at the office Sharon enjoys spending time with her family, reading, working on family histories, and knitting.
Peggy Wise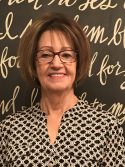 Peggy has been preparing taxes since 1982, becoming one of the original owners of Comprehensive Tax Service that was established in 1985. She is certified as a Registered Tax Return Preparer with the IRS and places a high value on keeping up to date with tax law and practice.
Peggy loves to work with people and be a part of helping them with tax planning and preparation. It is apparent her clients feel the same way, as she continues to get referrals from them every season.
She was born in Boise and is proud of her city and State. When she is not working, she loves spending time with her children and grandchildren. She enjoys reading, going for walks, traveling and spending time with her dog, Megan.
Jody Kratz, ABM, Bookkeeping, Payroll, and Front Office Manager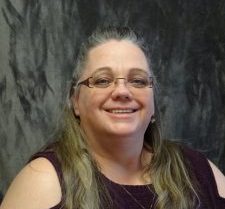 Jody is a familiar face at Veritas Tax Solutions, having been the full time receptionist at Ada Tax Professionals for six tax seasons. As Veritas expands its services to business clients, Jody will be managing the growth of the payroll and bookkeeping department.
Jody was born and raised in Utah and moved to Boise in 2014 with her husband. She graduated in 2016 with an Associates in Business Management. She loves baking, quilting, fishing, and spending time with her family.