Profile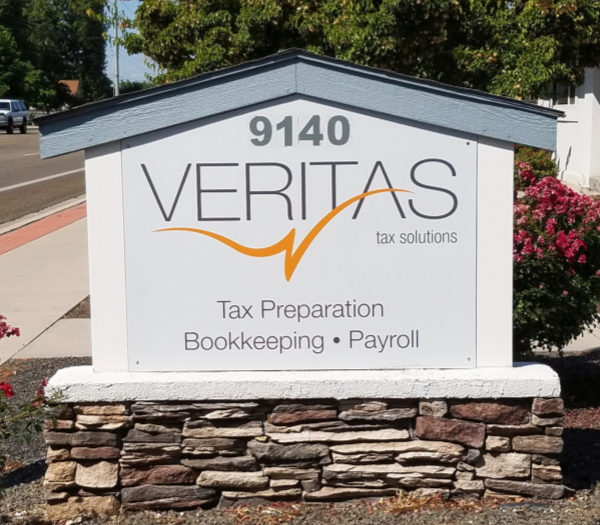 All tax preparers at Veritas Tax Solutions are committed to keeping abreast of current tax laws and regulations through continuing education. In addition, we have preparers who have earned their Enrolled Agent credentials from the IRS which further emphasizes their commitment to the profession. Maintaining this credential requires many hours of continuing education each year. Enrolled agents, like attorneys and certified public accountants (CPAs), have unlimited practice rights. This means they are unrestricted as to which taxpayers they can represent, what types of tax matters they can handle, and which IRS offices in which they can represent clients.
---
Staff Profiles
---

Jalene Greer, Enrolled Agent
With over 25 years' experience preparing tax returns for businesses and individuals, Jalene Greer, EA leads Veritas Tax Solutions in the Treasure Valley. As a Certified Management Accountant, Jalene helps her clients take a strategic and thoughtful approach to how tax laws impact a company's business decisions, and subsequently individual and family tax considerations. Her motto is: Play by the rules – and win!
Outside of tax season, Jalene is busy helping business owners manage, plan and grow through Veritas Business Solutions, the parent company she started over 15 years ago.
---

Reisse L. Perin CPA
Reisse L. Perin CPA, a native Idahoan, has practiced in the Treasure Valley for over 40 years.  He has a passion for helping clients and small businesses be successful by navigating through the complexities of the tax law system, offering tax planning, tax return preparation, and his expertise in all aspects of small business development.  He provides his clients with a strong business operating foundation and the means to make sound decisions.
Reisse became a certified public accountant in 1976 after his graduation from the University of Idaho Cum Laude in 1975 with a Bachelor of Science in Business degree.
A member in good standing of the American Institute of Certified Public Accountants and the Idaho Society of Certified Public Accounts.  Reisse has served on the Gem County Zoning board.  He has been called upon as an expert forensic accounting witness in the Idaho & Federal court system.  He is a Navy veteran having served in Vietnam.
---

Shawna Falk
Shawna's our in-house client coordinator, and she's a celebrated tax interviewer and bookkeeper here at Veritas. We love the exceptional care and attention she provides to each of our clients! She's always willing to devote time to helping people understand the details of their tax returns and financial reports, a quality we value very much.
Shawna obtained her bachelor's degree in business management from Eastern Oregon University, where she focused on accounting principles. She's also a Navy Veteran, having served in the Gulf from 2004 to 2008 (we thank her for her dedication!) Shawna is passionate about self-education and loves hiking, camping, farming, canning, and trying new and exotic foods.
---

Kathleen Kady
Kathleen has been in the bookkeeping and accounting field for over 35 years! She's a highly competent tax preparer with an eye for detail. Kathleen comes from a corporate accounting background and has extensive business operations knowledge, which has made her a valuable resource to our clients.
When Kathleen isn't working with us here at Veritas, she's either spending time with her family—or out exploring the redwood trails and enjoying the beaches on the Oregon coast. She says the coastal air is an absolute requirement for her health and happiness! But, when it's too cold for the beach, she loves staying inside and working on her sewing projects.
---

Kavita Choithnani
Kavita has been a tax preparer and bookkeeper with Veritas since 2021. Her knowledge around tax law and regulation is extensive, for both business and individual tax. She's currently working towards her Enrolled Agent Certification, and she's a QuickBooks Pro Advisor.
In her off-time, Kavita loves traveling and exploring. She's also a swimmer and says water is her ultimate happy place. In addition, Kavita is a dedicated and caring friend; she bakes the sweetest confections to express her love to the people around her.
---

Melissa Taylor
Melissa is one of our bookkeeping and payroll specialists and a client interviewer during tax season. With over two decades of experience in financial management, Melissa has become passionate about business and loves helping companies grow their profit margin and lessen their tax debt. Her dedication, and enjoyment of the process, have made her a true asset to the Veritas team.
When she's not working at Veritas, Melissa spends much of her time putting together music-based fund-raisers for a non-profit close to her heart. She's interested in philanthropy and is excited to find ways to help where there's a need. She also has two kids and loves being a mom. Her favorite family activities are reading, cooking, traveling, and enjoying art and music.
---

Cathi Kroeze
Cathi has been with Veritas Tax Solutions for three tax seasons overseeing the front desk operations. She brings many years of office experience with her including working in the medical field, transportation industry, and non-profit organizations.
Cathi was born and raised in Bellflower, California, a small city outside of Long Beach, and moved to Boise in 1995. She is semi-retired but continues to work with us part time. Her favorite pastime is spending time with her family and four grandchildren.
---